Collections
Over the years my collections have grown along three interconnected lines: my research on textile structures, my interest for history and geography, and indeed anthropology, and my private life, with the textile objects I was given as presents and a regular exchange of postcards with textile subjects. Children collect and swap cards with footballers on them, I do much the same, with postcards representing looms and weavers, lace and lace makers, Medieval tapestries and Amazon hammocks, miniature models of textile workshops found in ancient Egyptian tombs, Pinturicchio's improbable Penelope weaving on a Renaissance loom and lots of other things, so that a thousand worlds sit side by side in eight big ring binders, and every now and then they yield fresh ideas. Since the end of the 1960s I've been researching and studying textile structures including those not created on a loom ranging from those that use only one thread, such as knitting, netting, looping, wrapping, crocheting, etc., to the more complex ones. An essential guidebook to cataloging the fabrics and objects I've been collecting has been The Primary Structures of Fabric by Irene Emery, whom I had met at the textile Museum in Washington when she was still involved in the research that went into that monumental work. Other important books have been those by Annemarie Seiler-Baldinger, Peter Collingwood, Jack Lenor Larsen, Noémi Speiser and others, all of which can be freely consulted in my studio. The seven images below are examples of progressively more complex structures and added decorative embroidery or appliqué needlework. Into this section, which is still under construction, I'm going to add detailed descriptions of my other collections, some of which were started as a result of my trips. It will include:
- textiles, textile structures and looms from Peru, Bolivia, Mexico and Colombia;
- European embroidery and lace
- ikat and tie-and-dye textiles made with various techniques;
- ethnic costumes;
- hats and textile jewelry.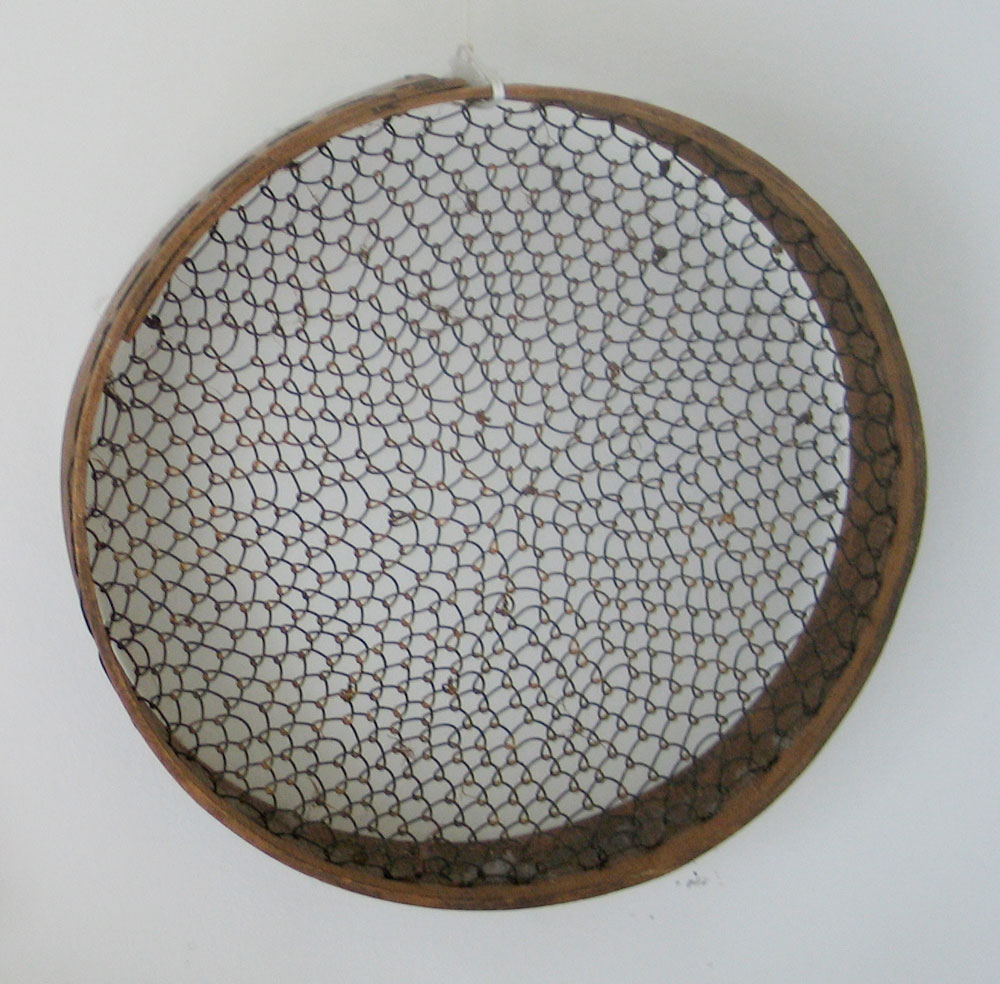 Single-thread structure: a mason's wire sieve (Faido, Ticino, Switzerland).
One set of elements 19th-century macrame sampler (Chiavari, Italy), a gift from a family friend.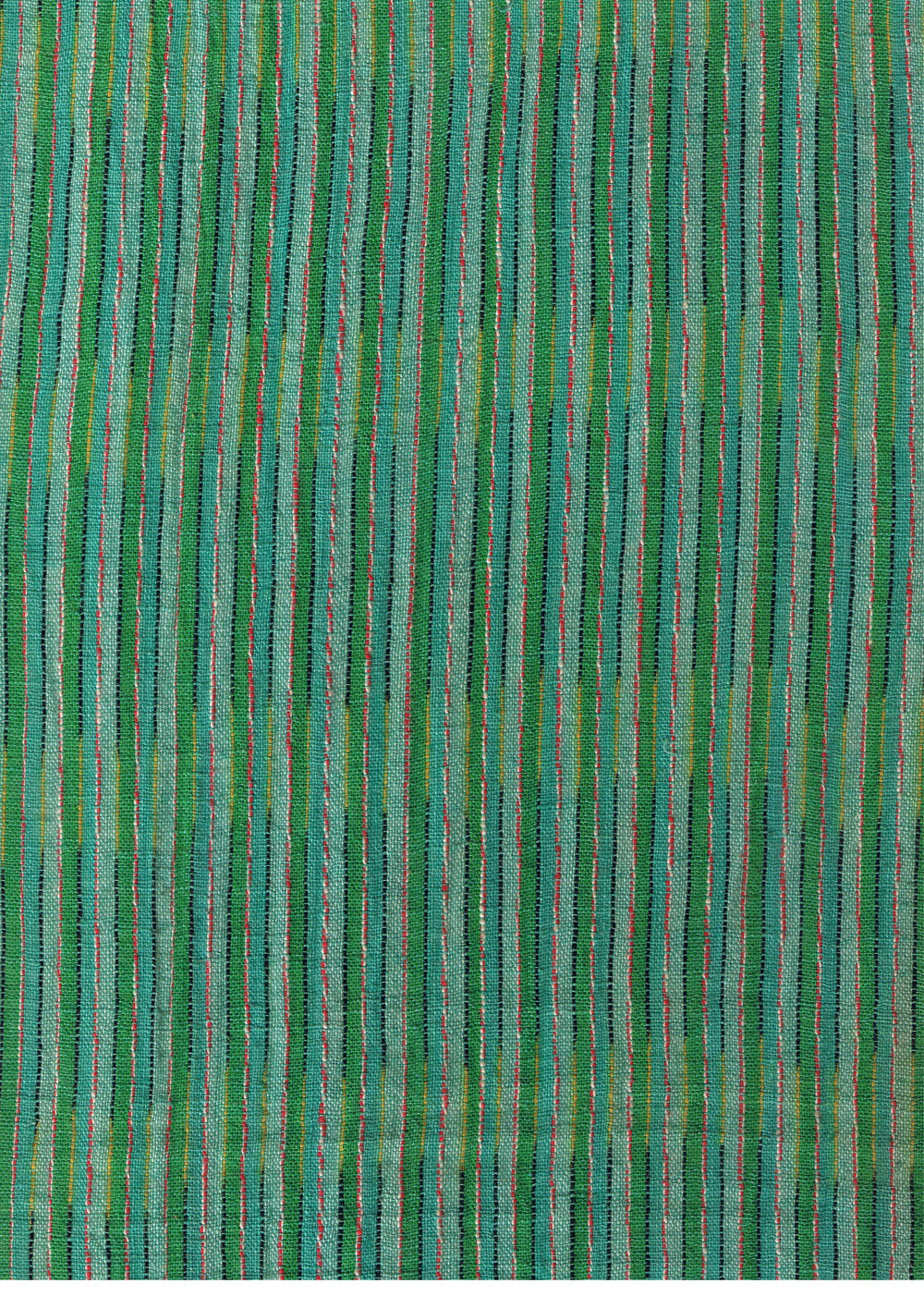 Two sets of elements plain weave with an optical effect given by space-dyed warp threads (Turkey).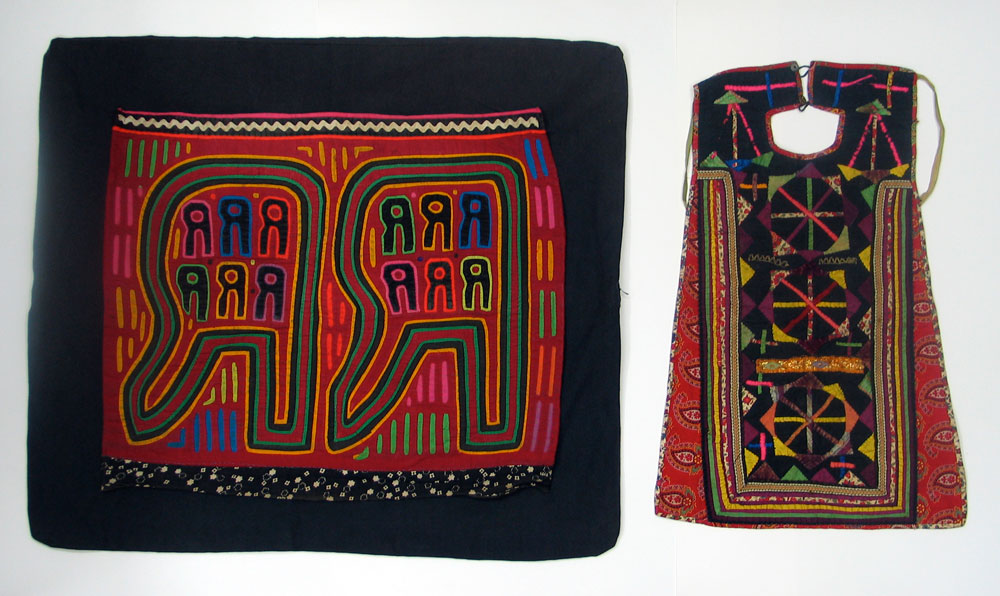 Textiles decorated with textiles: a Mola by the Kunas of Colombia I bought during a field trip in 1976, thinking of my son who was about to learn to read. Mola textiles are made of several layers of variously coloured cloths. Cuts made in each layer, whose edges are turned under and sewn down, form the design.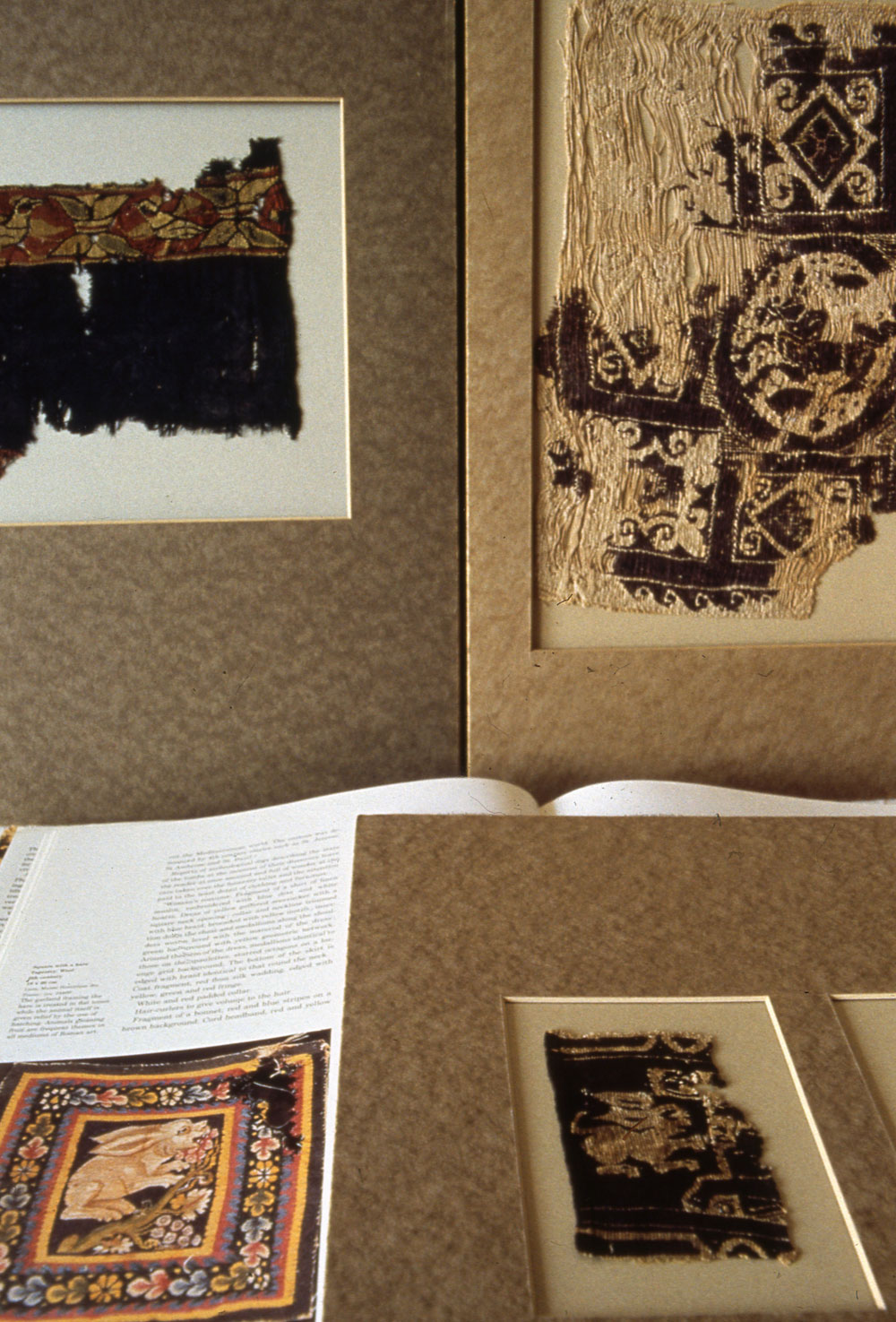 Two sets of elements with discontinuous weft threads (Coptic textiles), a gift from my uncle and aunt Leo and Nora Lionni.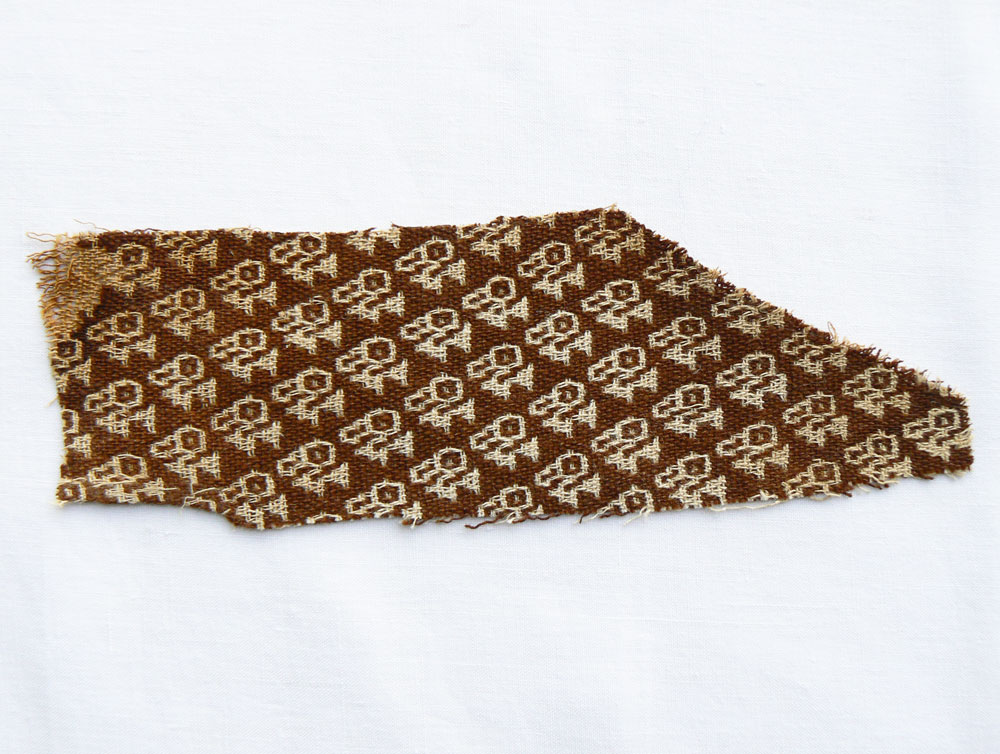 Four sets of elements (two vertical and two horizontal): double weave (Peru), a gift from Trude Guermonprez at the end of my course at the California College of Arts and Crafts (Oakland, USA).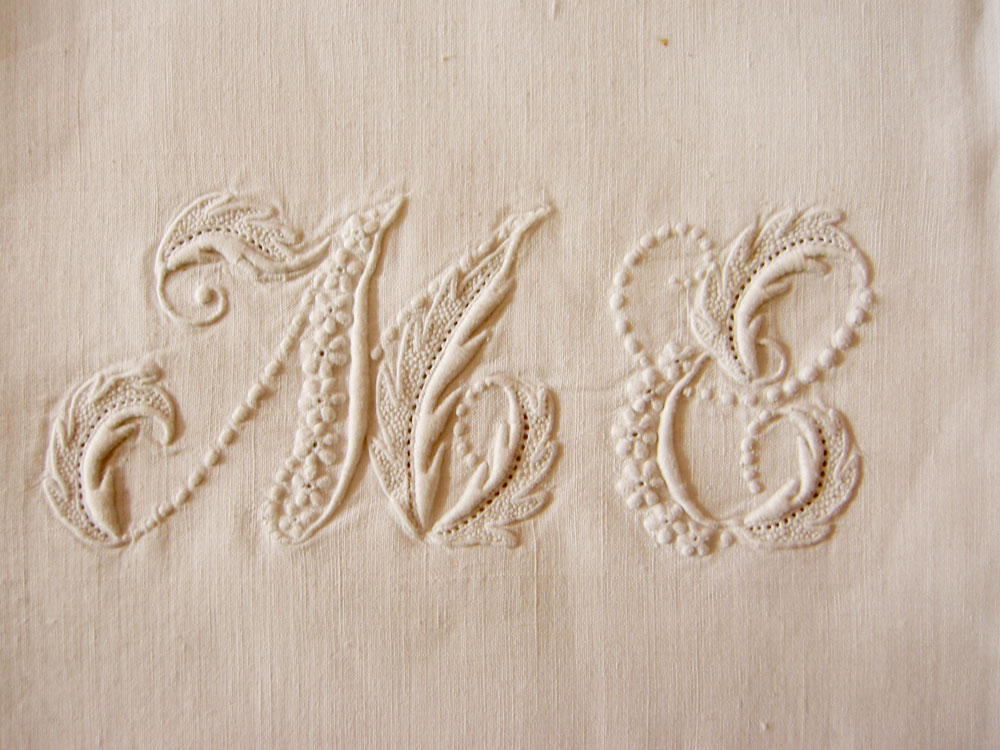 Decorated fabric: big white-on-white embroidered monogram on a bedsheet, early 19th century (Val Bregaglia, Switzerland). The bedsheet belonged to my great-grandmother Matilde Engel, and I was given it as a present when my son was born.